About
Learning & Serving
Living Your Faith (LYF) is a one-week "training camp" for high school students who've finished their freshman, sophomore, junior or senior years. You'll participate in daily discovery, worship and service together—in community. You'll learn about the Bible, Christianity, spiritual disciplines, and how to be a brave and faithful Christ-follower in a world that mocks, ignores and yet desperately needs Jesus. LYF is for you if you:
Take your faith seriously and want to show you're a Christian 24/7
Show potential for church leadership, ministry or missions
Want to explore questions about God and the Bible
Are thinking of studying religion in college
Discovery. Spend a week getting to know God better and figuring out how your story fits with God's epic narrative. Through learning, service projects and mentorship by theological scholars, you'll explore whether your next chapter is preparing for church leadership or a career in the ministry.
Community. Live on Northwestern's campus in Christ-like community with other LYFers and college mentors. Your mentors will share the stories of their spiritual journeys. And relationships built during your weeklong campus experience will be intentionally sustained throughout the next year through social media connections.
Service. LYFers will have the chance to serve off campus in diverse settings, including community churches, nonprofits and other organizations that serve children, youth and adults who are poor, marginalized or otherwise vulnerable.
View the LYF session descriptions
---
Instructors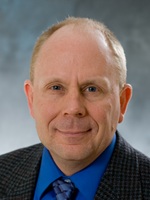 Dr. Michael Andres
Professor of Religion
Ph.D., Kings College, University of London
Dr. Andres studies and teaches Christian witness, the ethics and theology of consumerism, and Christian community development—especially as it concerns small towns and villages and rural areas around the world.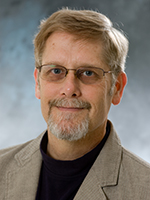 Dr. John Hubers
Assistant Professor of Religion
Ph.D., Lutheran School of Theology at Chicago
Dr. Hubers lived in the Middle East for 13 years, teaching English and pastoring churches in Oman and Bahrain before becoming a professor. He is an expert on missions, particularly Christian mission among Muslims.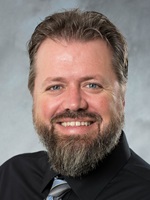 Dr. Jason Lief
Associate Professor of Religion
Ph.D., Luther Seminary
Dr. Lief teaches Christian education and youth ministry, focusing on the issues of young people, faith and popular culture. He's also the author of a book on youth ministry: Poetic Youth Ministry: Loving Young People by Learning to Let Them Go.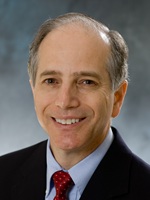 Dr. Jim Mead
Professor of Religion
Ph.D., Princeton Theological Seminary
Dr. Mead was a pastor for 11 years before becoming a professor. He's a scholar of the Old Testament prophets and wrote Biblical Theology: Issues, Methods and Themes, which is a widely used theology textbook at Christian colleges.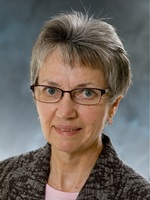 Dr. Jackie Smallbones
Professor of Religion and Christian Education
Th.D., Durban-Westville University
A native of South Africa and an ordained minister, Dr. Smallbones teaches Christian education, Christian spirituality and biblical studies. She is the author of three books: Keeping Company With Jesus, Knit Together: Many Colors, One Life and Live the Story not the Dream.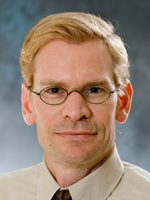 Dr. John Vonder Bruegge
Assistant Professor of Religion
Ph.D., Yale University
Dr. Vonder Bruegge's resume also includes a degree from Harvard Divinity. He is a specialist in the New Testament and early Christian history and studied archeology in Israel and Greece. He also participated in an archaeological excavation in Turkey.
---
LYF Mentors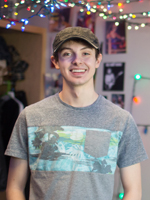 Steven Clark '18
Religion
Belmond, IA
Steven is planning for a career in ministry, either as a pastor or possibly a college professor. Along with studying religion in college, he also has been active in his home church, participating in liturgy and even providing occasional pulpit supply.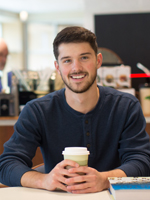 Cole Cruse '19
Biology-health professions
Pierre, SD
Cole says his Northwestern religion classes and conversations about faith with friends have taught him so much about Scripture and theology. And he experienced deep Christian community during his spring break trip to Haiti with his soccer teammates.
Ashley Doran '17
Christian education/youth ministry
Sioux City, IA
In addition to studying Christian education and youth ministry in college, Ashley has also interned at an Orange City church and participated in short-term mission trips to Mississippi, Missouri and New Mexico—both as a team member and as a leader.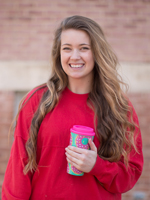 Kadence Feininger '19
Elementary education
Watertown, SD
Mentoring others means a lot to Kadence because she had a strong mentor in high school. And enabling teens to have great faith and leadership experiences is important to her because she loves her church and has grown through being given chances to lead there.
Brain Follett '18
Business administration
Colorado Springs, CO
Brian came to Northwestern planning to pursue an accounting career. Now, through the influences of his professors and peers—as well as his experiences as a resident assistant—he's sensing a call to seminary and possibly a career as an Air Force chaplain.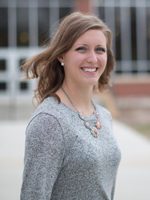 Jackie Griffin '17
Religion and Spanish
Freeport, IL
Jackie is eager to build authentic relationships with LYFers so she and you can learn about your identities in Christ together. A Spanish language lover, Jackie believes she's being called to demonstrate Christ's love among our region's growing Hispanic population.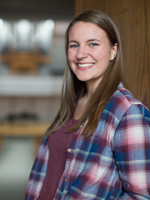 Allyson Pettit '20
Social work and Christian community development
Andover, MN
Allyson loves walking alongside others in their faith journeys, praying for them and watching them become who God wants them to be. She feels blessed by the many people investing in her spiritual growth at NWC, including her professors and the women in her dorm.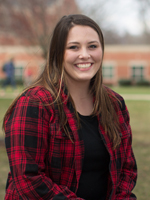 Danielle Rossell '17
Religion
Griswold, IA
Danielle says her Northwestern experiences in class, studying abroad, serving on the Campus Ministry Team, and interning at a local church are all helping her figure out God's call on her life. She says her NWC professors have been great spiritual mentors for her.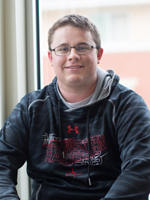 Dana Van Ostrand '20
Christian education/youth ministry
Lincoln, NE
Dana is grateful for the experiences he had, being mentored at faith-based camps while growing up. He feels like God is calling him to be a church leader and is preparing for his call by practicing spiritual disciplines and interning with a church youth group.
---
Housing & Meals
For maximum exposure to and benefit from the LYF curriculum and activities, participants are required to remain on campus overnight. LFYers will stay in North Suites on the campus of Northwestern College with NWC religion students as their dorm counselors. North Suites rooms accommodate 2 to 4 campers; each suite has its own bathroom. LYFers should bring their own towels and bedding to fit an extra-long twin-size bed. North Suites is air-conditioned. Meals will be provided by Sodexo, Northwestern's food service provider, and served in the DeWitt Cafeteria on campus. Some meals may be off campus. All meal costs are covered by your registration fee. LYFers will also have access to other NWC facilities, including the DeWitt Learning Commons and the Rowenhorst Student Center/DeWitt Fitness Center.
---
Costs
$150
Your registration fee covers all your LYF expenses—including housing and meals and travel to off-campus service sites—and needs to be paid in full when you register to secure your spot. Registration is limited to 30 participants. If you cancel your registration before May 1, you will be refunded all but a $50 administration fee; there are no refunds after May 1. You may want to bring spending money for trips to the Northwestern College bookstore as well as for shops, restaurants and entertainment during evening excursions into the Orange City community.
---
Visiting Orange City
A modern small town with Old World Charm, Orange City is a delightful place to visit for the whole family. Shop our Dutch-fronted downtown stores. Enjoy our restaurants. Stay overnight in one of our area hotels. Learn more by visiting the Orange City website.